Think You Know Nina and Lance? Take Our Quiz to Prove It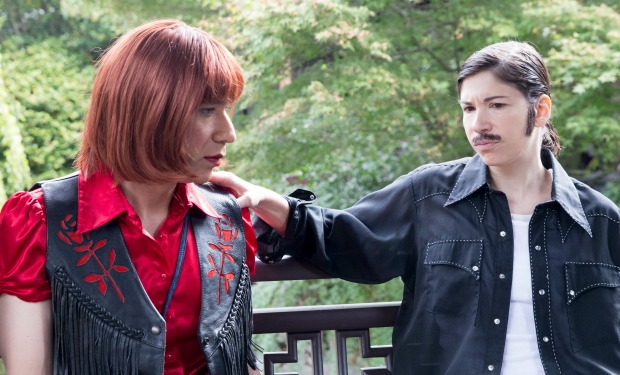 Posted by Melissa Locker on
Nina and Lance are one of Portlandia's most beloved couples who have been with the show since the beginning.
While normally once you know a couple's safe word, you think you have a certain level of familiarity with them. How well do you really know Nina and Lance? Put your knowledge to the test with a brand-new quiz, before you tune in tonight's new episode and are introduced to Lance's doppelganger (Justin Long) and end up seeing Nina and Lance in a whole new light.
Want the latest news from Portlandia? Like them on Facebook and follow them on Twitter @Portlandia and use the hashtag #portlandia.
Portlandia airs on IFC on Thursdays at 10p