Sleater-Kinney's No Cities To Love Out Today to Rock Your Face Off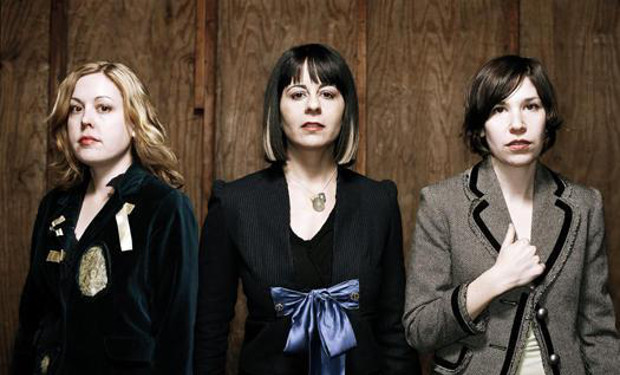 Posted by Melissa Locker on
Sleater-Kinney officially ended their hiatus today (yep, it's over!) when their brand-new album No Cities To Love hit stores and online retailers.
The album is generating a lot of buzz and not just because it marks the seminal rock band's long-hoped for reunion, but because it's also really, really good. While Cat Nap may have shut down Pitchfork, the music site still managed to give the album the coveted Best New Music designation saying, "It is astonishing that a radical DIY punk band could grow up and keep going with this much dignity and this many impossibly chiseled choruses. No Pistol, Ramone, or unfortunate mutation of Black Flag could have done this." Now that is a ringing endorsement.
Head to iTunes or Sub Pop now.
Want the latest news from Portlandia? Like them on Facebook and follow them on Twitter @Portlandia and use the hashtag #portlandia.
Portlandia airs on IFC on Thursdays at 10p