Sleater-Kinney Talk Portlandia Connection in New York Times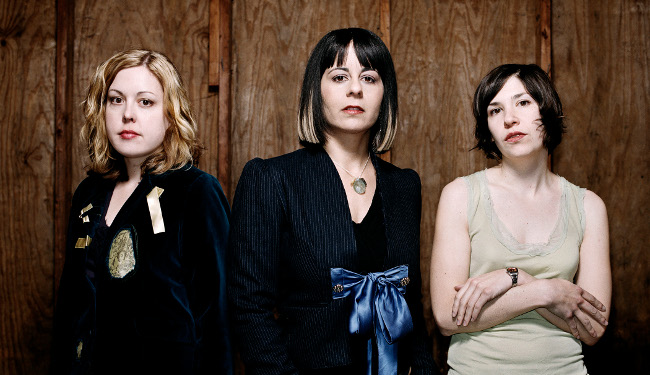 Posted by Melissa Locker on
Sleater-Kinney is reuniting and according to a new article in the New York Times, we have Fred and Carrie to thank for it!
The band set their eyes on a reunion after Fred Armisen and Carrie Brownstein stopped by Corin Tucker's house one day. They were reminiscing and thinking about the band's legacy and realized something that fan's have known for a long time: there's no one quite like Sleater-Kinney.
"After we stopped playing, I was more aware that we did not have clear predecessors or successors," Carrie says in the interview. "Which is probably the thing I'm most proud of. There was really no one like this band. It's like a language that was going extinct."
So despite their busy schedules, Brownstein, Tucker, and drummer Janet Weiss got the band back together, practicing in Carrie's basement between days on the set. Now they are ramping up to release their first album since 2005, No Cities to Love, and hitting the road on a mega-tour. After the season premiere of Portlandia of course. Check out the full interview here.
Want the latest news from Portlandia? Like them on Facebook and follow them on Twitter @Portlandia and use the hashtag #portlandia.
Portlandia returns to IFC on Thursday, Jan. 8 at 10p