Shepard Fairey Has an Art Attack on Portlandia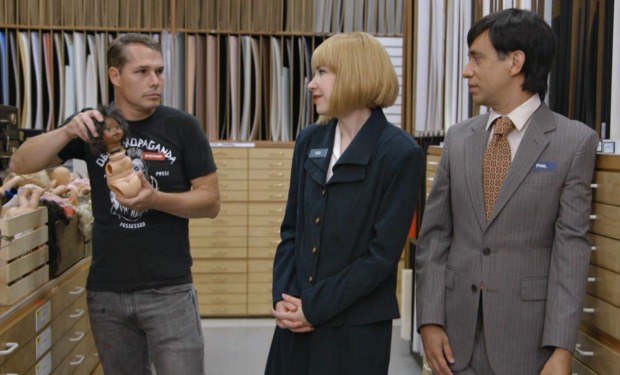 Posted by Melissa Locker on
There must be something in the air in Portlandia: Last week Candace had a heart attack and this week Shepard Fairey has an art attack.
On Thursday's episode, the famed street artist behind Obey Giant enterprises is put to work as a sales clerk in an art supply shop. But he's not shilling regular art supplies, instead he's unironically selling the tools to bring down the capitalist infrastructure, including pre-smashed TVs, upside down flags, and, naturally, doll parts. These shocking art supplies will give students all the instruments they need to make anti-corporate art that will strike fear into the heart of the industrialist overlords and wake the masses from their property-induced slumber.
video player loading
.
.
.
Want the latest news from Portlandia? Like them on Facebook and follow them on Twitter @Portlandia and use the hashtag #portlandia.
Portlandia airs on IFC on Thursdays at 10p