The Best Six-Second Moments From Last Night's Portlandia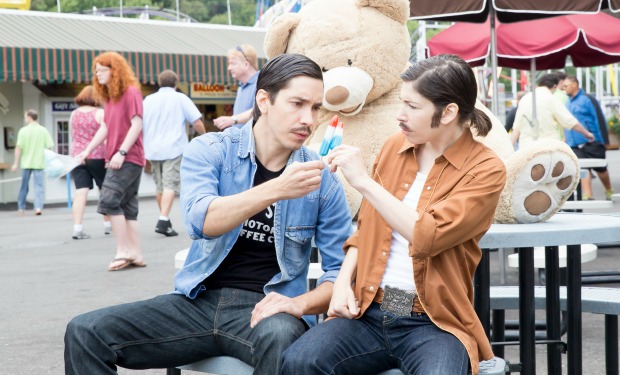 Posted by Melissa Locker on
Short Attention Span Theater went off the air in 1994, but the dream of the '90s is alive in Portlandia and we're doing our part to bring television to those with short attention spans. That's why we've pulled a few of the best moments from last night's episode of Portlandia and uploaded them to Vine and embedded them below. Each micro-clip is only six-seconds long. You can do it!
Lance has a pretty controversial view on marriage:
We're looking at you so hard, too, Nina:
Nina is going to be the most beautiful bride:
That moment when your boo changes their facial hair:
Love this Vine by Avery Monsen:
Want the latest news from Portlandia? Like them on Facebook and follow them on Twitter @Portlandia and use the hashtag #portlandia.
Portlandia airs on IFC on Thursdays at 10p