Lance Needs to Borrow a Mustache in This New Portlandia Clip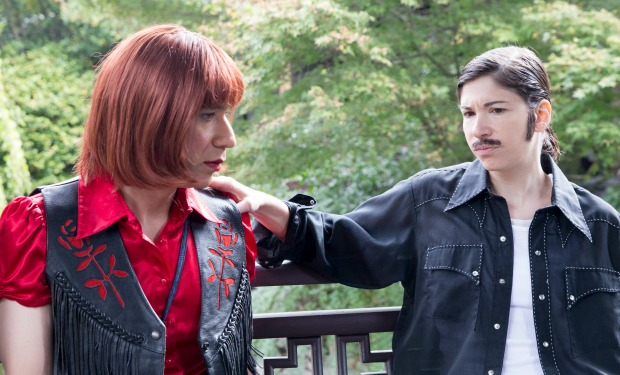 Posted by Melissa Locker on
They say that everyone on this planet has a doppelganger and this week Lance meets his in the form of his mom's new boyfriend, played by Justin Long.
As Portlandia fans are seeing double, Lance tries to get used to having two new men in his life. Not only does he have a brand-new father, but he also has a new therapist. Nina has finally convinced her long-time beau to go to couples counseling with her because while Lance is handy with tools, he doesn't have the tools to express his love to Nina and she wants more romance in their relationship – and more facial hair, too!
video player loading
.
.
.
Want the latest news from Portlandia? Like them on Facebook and follow them on Twitter @Portlandia and use the hashtag #portlandia.
Portlandia airs on IFC on Thursdays at 10p