Fred Gives Carrie Really Great Advice on Fallon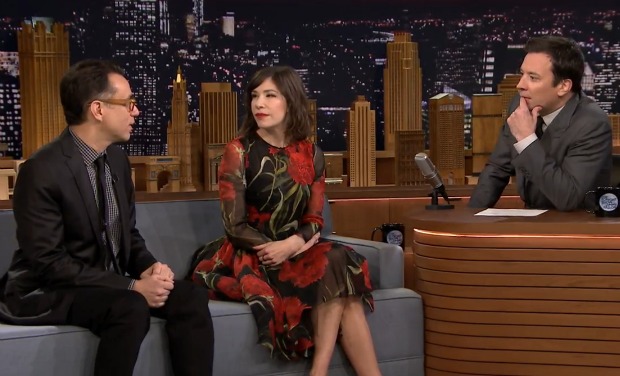 Posted by Melissa Locker on
Happy Portlandia premiere day! Last night Fred and Carrie stopped by to see Fred's old SNL friend Jimmy Fallon in his new digs. Since it was Carrie's first time on The Tonight Show, Jimmy asked Fred if he gave the newbie any advice. Fred was more than happy to share his really great tips with the world:
Then Fred and Carrie were buried under a landslide of compliments from Jimmy [insert heart-eye emoji], but just because Jimmy knows who they are, doesn't mean that Fred and Carrie don't get mistaken for random celebrities, all the time.
Want the latest news from Portlandia? Like them on Facebook and follow them on Twitter @Portlandia and use the hashtag #portlandia.
Portlandia airs on IFC on Thursdays at 10p