Carrie Revealed Some Secrets About Her Corporate Past on Late Night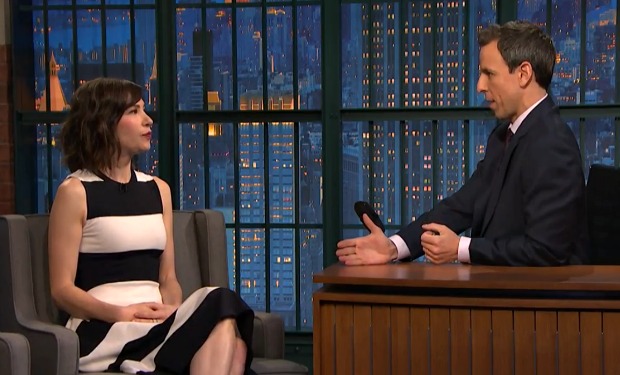 Posted by Melissa Locker on
Carrie stopped by Fred's other work place last night to talk to Seth Meyers about Portlandia and her band, Sleater-Kinney's reunion. But Seth is a wily talk show host and after talking about Toni's and Candace's corporate past (which you can catch up on in The Stream Room), he got Carrie to talk about her own time spent in an anonymous office park:
Carrie also made a brave attempt to explain some of her sartorial choices from the '90s, where she admitted to pairing J. Crew rugby shirts with "flammable" thrift store pants and an over-sized work shirt before hitting the stage to play guitar:
Want the latest news from Portlandia? Like them on Facebook and follow them on Twitter @Portlandia and use the hashtag #portlandia.
Portlandia airs on IFC on Thursdays at 10p