We're Having a Portlandia Marathon on New Year's Day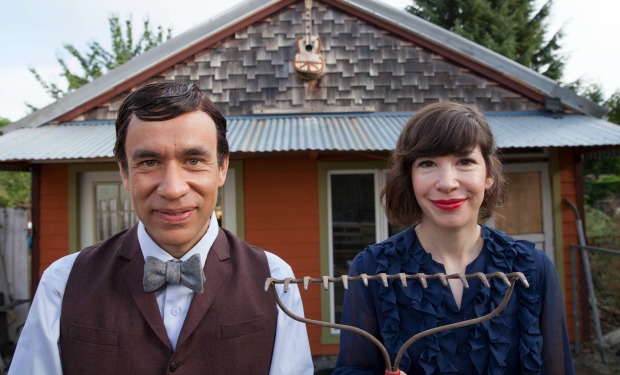 Posted by Melissa Locker on
There are many traditional ways to spend New Year's Day: eating collard greens, dishing up black-eyed peas, and nursing a massive hangover. This New Year's Day you can do all of those things while watching an all-day Portlandia marathon.
The episodes kick off at 6:30a and run all day and all night so whenever you're ready to stop reveling (or sleeping), Fred, Carrie and all the residents of Portlandia will be there ready to help you kick off 2015 the right way. Check the schedule here.
2014 is over! Luckily a new season of Portlandia starts on Thursday, Jan. 8.
Want the latest news from Portlandia? Like them on Facebook and follow them on Twitter @Portlandia and use the hashtag #portlandia.
Portlandia returns to IFC on Thursday, Jan. 8 at 10/9c