Portlandia Throwback: Remember the First Time We Met Toni and Candace?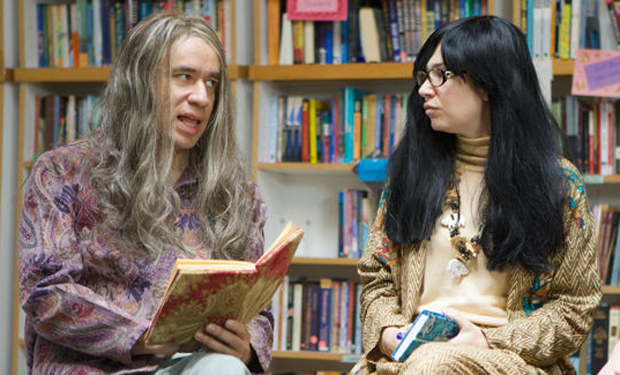 Posted by Melissa Locker on
When you download the Deluxe Edition of Season 1 of Portlandia on iTunes you'll be able to go back in time to the very first moment we ever met Toni and Candace, the proprietors of the feminist bookstore.
Take a stroll down memory lane straight to Women & Women First, but don't expect to be able to use the bathroom for free and don't think you can pull out money away from the cash register, because this isn't a hooker-pimp transaction.
Head over to iTunes to download the Deluxe Edition of Season 1 and get tons of deleted scenes, bloopers, extended scenes, and commentary from Fred Armisen, Carrie Brownstein and director Jonathan Krisel. Get more Candace, more Toni and more behind-the-scenes action of Season 1.
Want the latest news from Portlandia? Like them on Facebook and follow them on Twitter @Portlandia and use the hashtag #portlandia.
Portlandia returns to IFC in 2015