Portlandia Goes Full Goth in Sneak Peek at Season 5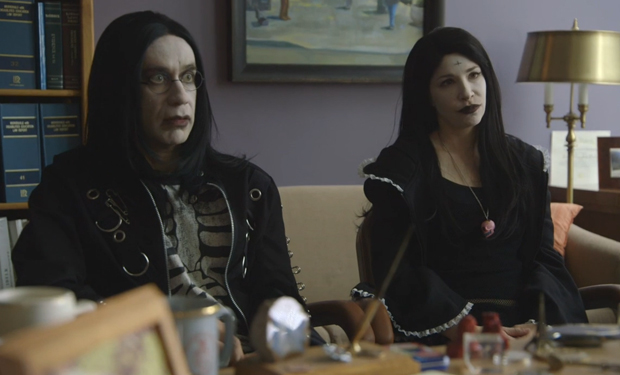 Posted by Melissa Locker on
Anyone up for a funeral?
In this first look from Portlandia's upcoming fifth season, Fred and Carrie go full goth and that means spending a morning carefully applying their deathly pallor and an afternoon planning their dream funerals.
Between the planned shrieking, empty coffin, and keen interest in body-dragging jackals, it's clear that this goth duo have been hardcore Pinteresting their end-of-life celebrations.
Happy Halloween!
video player loading
.
.
.
Want the latest news from Portlandia? Like them on Facebook and follow them on Twitter @Portlandia and use the hashtag #portlandia.