Jerry Seinfeld Thinks Portlandia Is the Best Comedy on TV Right Now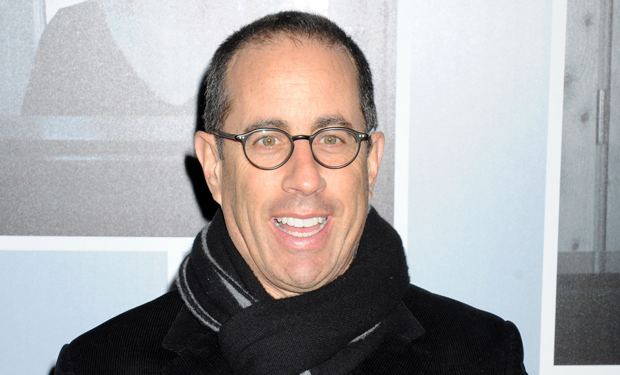 Posted by Melissa Locker on
Portlandia has a new fan.
Last night at the Clio Awards, Vulture spoke with Jerry about his current viewing habits. "I'm kind of obsessed with Portlandia right now," said the comedian. "I mean, wow, it's just too beyond brilliant. I was just in Portland, and everywhere you go, it's like, is this a sketch, or is this the real show?"
He wasn't just giving lip service either; Seinfeld, it seems, is a true believer. "I think that's the best comedy on TV right now," he told Vulture, "and it's easily one of the best comedies of all time."
Turns out Seinfeld is a big fan of Women & Women First proprietors Toni and Candace, too, because he loves their unbridled surliness. "You know what they're really good at? We kind of did this on my show: They've got extremely mean waiters, and random people who are really mean for no reason," Seinfeld said. "I love it when people are difficult and hostile for absolutely no reason. I don't know why, but that's really funny."
Don't believe the hype? "Well, it's my opinion," Seinfeld said, "What do I know about comedy?"
(Source: Vulture)
Want the latest news from Portlandia? Like them on Facebook and follow them on Twitter @Portlandia and use the hashtag #portlandia.