Fred Armisen Teams Up with Jim Gaffigan, David Cross, More for Doctors Without Borders Benefit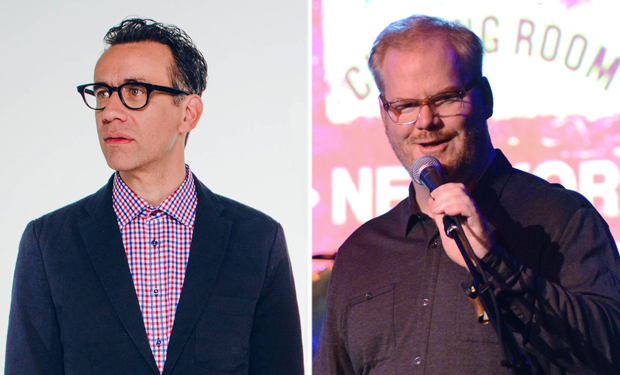 Posted by Melissa Locker on
Everyone is talking about the ebola virus, but Doctors Without Borders (Medecins Sans Frontieres) are one of the few groups doing something about it, as they battle the deadly disease on the front lines of the crisis.
To help fund the incredible work of Doctors Without Borders — who gets 80% of their funding from private donors—a team of talented comedians and musicians, including Portlandia's Fred Armisen, Jim Gaffigan, David Cross, Janeane Garofalo, Hannibal Buress, Ted Leo and many more, have come together for an awesome benefit show.
If you're in NYC, head to Irving Plaza on Wednesday, November 19 for an MSF/DWB International Fundraiser to help fight Ebola in West Africa hosted by comedians Greg Barris and Jena Friedman. Mark your calendars now.