Fred and Carrie Show You How to Drink Coffee the Right Way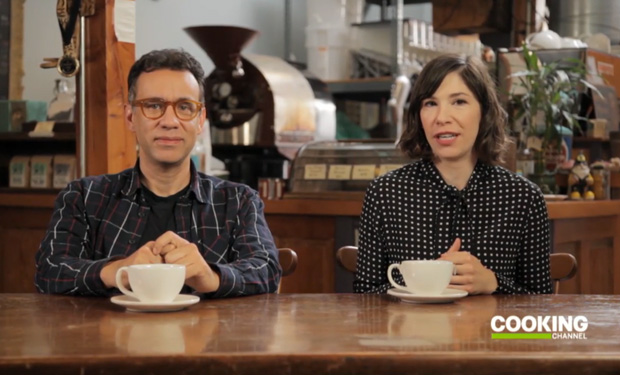 Posted by Melissa Locker on
Nothing gets you through the long grey Portland days like coffee (and three antidepressants), so it's no surprise that when The Sporkful's Dan Pashman needed coffee drinking experts, he turned to Portlandia stars and authors of The Portlandia Cookbook (out today!), Fred and Carrie. In this video for the Cooking Channel, Fred and Carrie offer their insiders' guide to ordering, admiring, and pretending you're listening to your friend while drinking your handmade, artisanal latte.
TL; DR: If you're not taking your coffee drinking very, very seriously, you're doing it very, very wrong.
Tip your barista and watch now:
Want to win a copy of The Portlandia Cookbook? Head over to the Cooking Channel to learn how.
Want the latest news from Portlandia? Like them on Facebook and follow them on Twitter @Portlandia and use the hashtag #portlandia.