Carrie's Band Sleater-Kinney Is Back with a Brand New Album and Tour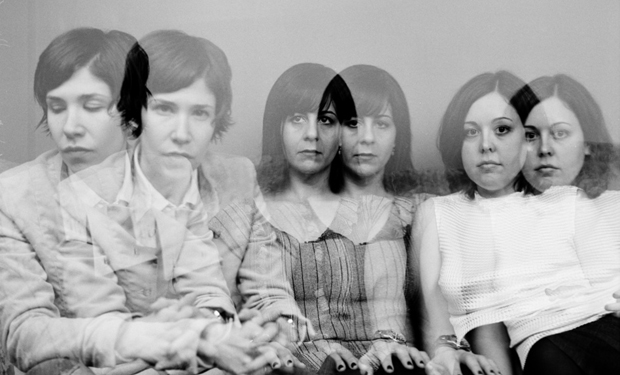 Posted by Melissa Locker on
Big news for fans of music, Portlandia and Carrie Brownstein: Sleater-Kinney is back! Carrie has reunited with her bandmates (and Portlandia guest stars) Corin Tucker and Janet Weiss for a new album, No Cities to Love , out on January 20 in the U.S. and January 19 internationally via Sub Pop.
Woke up to the news that my band #sleaterkinney is getting back together and that we have a new record coming out in 2015.

— Carrie Brownstein (@Carrie_Rachel) October 20, 2014
For tour dates, album info and to download the new song, go to: http://t.co/bo9HJEhwCG. Twitter and Instagram: @sleater_kinney

— Carrie Brownstein (@Carrie_Rachel) October 20, 2014
Fans were excited by the surprise announcement:
Sleater-Kinney announced their 1st album in 10 years, and I'm as excited as a @Portlandia character eating an organic free-range beet salad.

— Ethan Fixell (@EthanFixell) October 20, 2014
Goodbye world, hello Sleater-Kinney

— Father/Daughter (@father_daughter) October 20, 2014
sleater kinney is resurrected feel blessed y'all

— nellie gayle (@NellieGayle) October 20, 2014
Sit back and listen to the first new Sleater-Kinney song since the band broke up in 2006, "Bury Your Friends (feat. Miranda July)":
Want the latest news from Portlandia? Like them on Facebook and follow them on Twitter @Portlandia and use the hashtag #portlandia.