Carrie's Band Sleater-Kinney Getting Remastered Boxset Treatment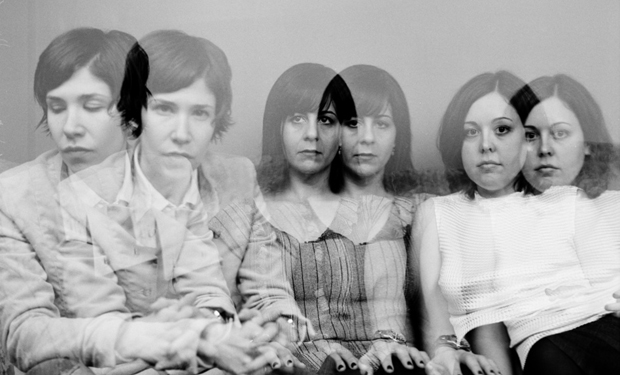 Posted by Melissa Locker on
In between working on a screenplay for Lost in Austen, taking a supporting role in Transparent; and working on the fifth season of Portlandia, Carrie has something else in the works too. Her band, Sleater-Kinney, is getting re-released in a fancy box set.
Yesterday, Carrie posted the surprise news to Instagram:
On October 21st, Sleater-Kinney will release a limited edition vinyl box set reissue and remaster of all six albums. Plus photos from our personal archives. #sleaterkinney @theejazzzhand #corintucker #starttogether @subpop
If you haven't heard Sleater-Kinney before, which featured Carrie's guitar work and singing, alongside Corin Tucker and Janet Weiss (who have made guest appearances in Portlandia over the years), they would not be contestants in the Battle of the Gentle Bands nor candidates to play live relaxing music. The 7-LP box set, called Start Together; is due out on Oct. 21, but you'll want to order the career-spanning package now, because it will be limited to just 3,000 copies.
In response to the news, people have apparently been sending Carrie photos of their Ani Difranco Sleater-Kinney tattoos:

Between all of this, Carrie is working on season 5 of Portlandia, we swear.
Want the latest news from Portlandia? Like them on Facebook and follow them on Twitter @Portlandia and use the hashtag #portlandia.