Create a Very Portlandia Meal with the Portlandia Meal Generator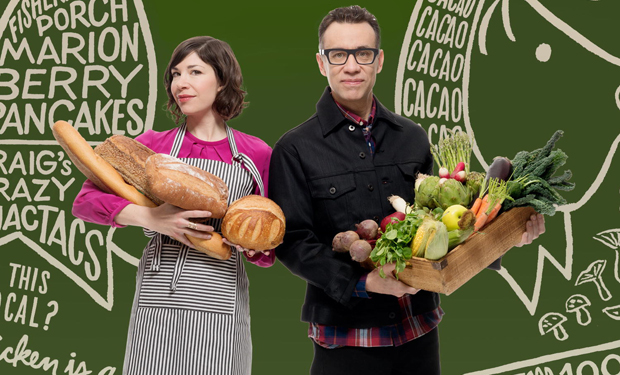 Posted by Melissa Locker on
Looking for way to impress your friends at your next dinner party? How about serving market-fresh mallard, inverted shishito peppers and red okra reduction? As any foodie knows, the key to planning an awe-inspiring menu is to string together as many buzzwords as possible. Think fancy, fresh, artisanal, local and, of course, Portlandia.
The Portlandia Cookbook, written by Fred Armisen and Carrie Brownstein with Jonathan Krisel, is due out on October 28, 2014 (pre-order on Amazon). But you don't have to wait until you own the book, to make it work for you. Head to the cookbook's website to play with the  menu generator and sit back, sip a local wine and wait for it to deliver brilliant menu options like "communal veal with inverted asparagus and a charred yeast brew paste" to wow your dinner guests. (You can also see excerpts from the book, like Kath and Dave's communal table etiquette guide, over on Eater.)
Want the latest news from Portlandia? Like them on Facebook and follow them on Twitter @Portlandia and use the hashtag #portlandia.