Good News: Portlandia Marathon This Weekend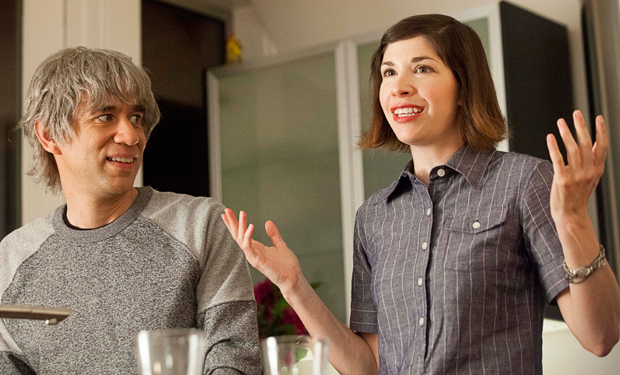 Posted by Melissa Locker on
Gluten-free local marionberry pancakes, free range bacon, organic eggs bartered from our neighbor in exchange for pickles — we are firm believers in brunch. But this Saturday, skip the line and stay home, because you're not going to want to miss a minute of the Portlandia marathon that kicks off Saturday at 11a.
Spend Saturday on the couch, because we're showing back-to-back-to-back episodes from Portlandia's first and second seasons with guest appearances by Jason Sudeikis, Steve Buscemi, Aimee Mann, Andy Samberg and more. Tune in to find out all about Colin, see where "Is it local?" began, what to do if someone mixes you a drink, why you should never ask to use the bathroom at a feminist bookstore and why watching one. more. episode. is never a bad thing.
It all starts Saturday at 11a and remember, you always have Sunday for brunch.
Want the latest news from Portlandia? Like them on Facebook and follow them on Twitter @Portlandia and use the hashtag #portlandia.