You're Welcome: Portlandia Season 4 Now on IFC.com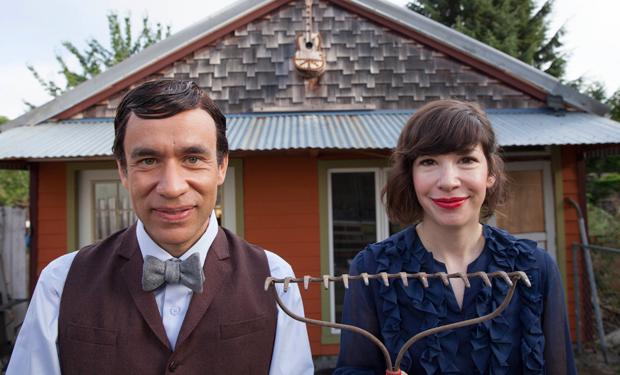 Posted by Melissa Locker on
Hey, remember when Steve Buscemi peddled celery for a living on Portlandia and got nominated for an Emmy? Remember that time that Doug bought a hot tub on Clair's credit card and put it in the middle of the lawn because they were sharing finances? Remember worshiping the beaver? Those were just some of the good times that were had during season four of Portlandia and now some of you lucky cable subscribers can relive the memories by watching full episodes online–RIGHT NOW–by logging in with your television provider.
Head here to find out whether you are eligible for this particular trip down memory lane for the rest of, well, we'll always have Tumblr (and Twitter and Facebook) to fill the void until Season Five.
Want the latest news from Portlandia? Like them on Facebook and follow them on Twitter @Portlandia and use the hashtag #portlandia.