11 Portlandia Reaction GIFs to Use During the VMAs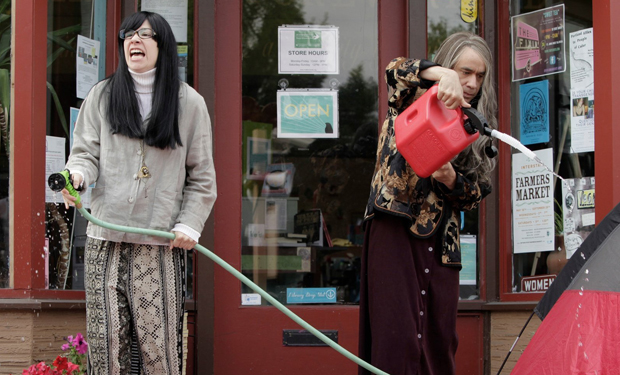 Posted by Brian Miller on
The MTV Video Music Awards is a reliably insane spectacle of pop culture and debauchery. To put this Sunday's event in perspective, the women of In Other Words – the real feminist bookstore of Portland – will be live-tweeting the show (follow @Portlandia).
We realize that the VMAs are a complicated time, and in order for you to be able to elegantly express your emotions during the broadcast, we've assembled a toolbox of Portlandia reaction GIFs ready and waiting for you to use on social media. A picture is worth a thousand words, so a GIF has to be at least – what – a million?
For use during pre-show prep:
---
When the Red Carpet Pre-Show begins…
---
And then when Lady Gaga arrives, potentially in an egg…
---
Any time they show the Moonman:
---
Most of the show…
When your friends start THEIR unsolicited live commentary on Facebook:
---
When they show a crowd cut-away of Taylor Swift dancing to another artists performance:
---
And then when anyone on the internet disses Taylor Swift:
---
The next day, when you're re-watching at work…
---
Discussing this year's "Miley" moments with your parents:
---
When it's… OVER.
Come Sunday, we're all going to have a lot to say. Hopefully these will help you get your point across!