Toni and Candace Head to LA for Feminist Gathering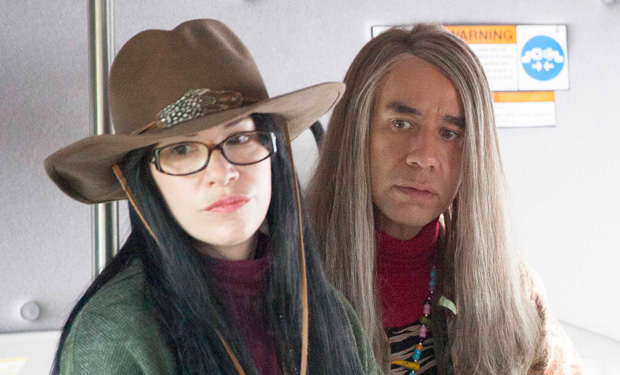 Posted by Melissa Locker on
Tonight IFC is packing up "Women and Women First" and moving it to Los Angeles — or as we call it Portlandia South — to The Last Bookstore (453 South Spring Street). There Candace (Fred Armisen) and Toni (Carrie Brownstein) will debate with USC Professor of Gender Studies Jack Halberstam and UCLA Associate Professor of Gender Studies Juliet Williams, followed by a Q & A.
"It's been just over 50 years since Betty Friedan's The Feminine Mystique helped spark a wave of late-20th century feminism," said Carrie Brownstein and Fred Armisen in a joint statement. "As bookstore proprietors and ardent feminists, Candace and Toni have kept this spirit alive and well, and we look forward to having a robust discussion on women in modern society while shamelessly courting Emmy voters."
But wait, there's more: On June 7, feminist hikers will transform a popular L.A. hiking destination into "Beaver Canyon," including a pop-up Portlandia lounge providing R&R to hikers. Where is it all going down? Check out #worshipthebeaver on Saturday to discover Beaver Canyon.
Want the latest news from Portlandia? Like them on Facebook and follow them on Twitter @Portlandia and use the hashtag #portlandia.