Toni and Candace's 7 Best Moments (So Far)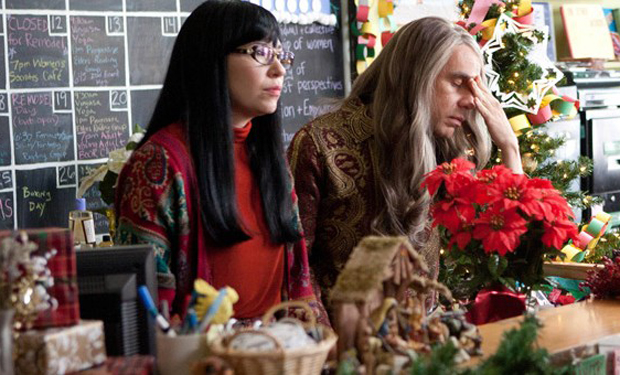 Posted by Melissa Locker on
On the season finale of Portlandia, Jason Sudeikis guest stars as a male bus driver disrupting the all-positive all-female energy of Toni's and Candace's moon retreat. Needless to say they are not thrilled to have the intrusion. Let's take a moment to look back at some of Toni's and Candace's best moments, while we wait to see what Jason has in store for him at the hands of the Women & Women First proprietors.
Here are Toni and Candace's 7 best moments (so far):
7. When Aubrey Plaza stopped by the feminist bookstore:
---
6. The time Toni called Steve Buscemi a pimp:
---
5. When they tracked down the person who dared leave a negative Yelp review:
---
4. Vagina pillows!
video player loading
.
.
.