Watch kd lang's Best Guest Role Yet (Until She Appears on Portlandia Tonight)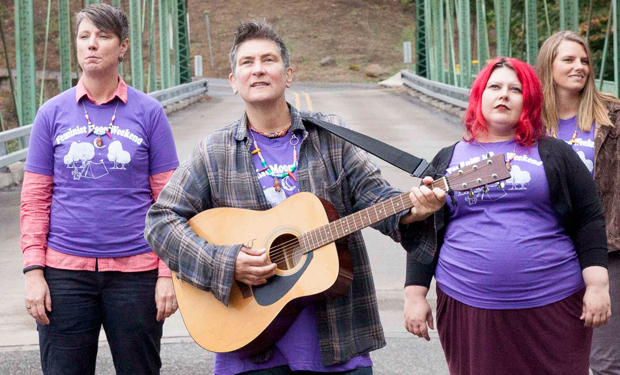 Posted by Melissa Locker on
On tonight's season finale of Portlandia, singer kd lang joings Toni and Candace on an outing to New Beavertown for an all-female moon vacation. kd may be best known as an accomplished crooner, but her acting chops aren't too shabby either. The singer has racked up a slough of memorable guest spots on shows like How I Met Your Mother, Glee, and even the Peewee's Playhouse Christmas Special. Out of all her roles, though, there is one that reigns supreme as the Best. Guest. Star. Ever. And that was on The Larry Sanders Show where kd stopped by the show seemingly only to hurl invective and insults at Jeffrey Tambor's Hank. It's a masterpiece.
Watch now and tune in to Portlandia tonight to see how lang can possibly top this:
Want the latest news from Portlandia? Like them on Facebook and follow them on Twitter @Portlandia and use the hashtag #portlandia.
The season finale of Portlandia airs tonight at 10p.