Help Portlandia #WorshipTheBeaver with a Slogan Contest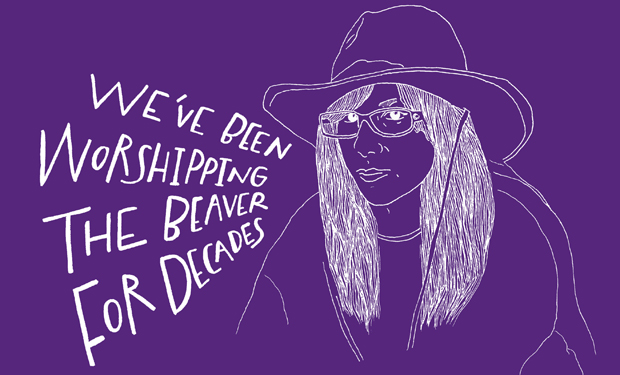 Posted by Melissa Locker on
Portlandia nation, get ready. We were so inspired by Candace and Toni's Feminist Moon Weekend in New Beavertown during the season four finale that we decided… we need a real-life event dedicated to worshipping the beaver. That's why, on June 7, we'll be channeling our inner Candace and Toni to bring Beaver Canyon to one lucky city.
To help build up civic pride leading up to Beaver Canyon, we want to tap into the collective beaver-worshipping mind with a slogan contest. Think about the beaver, feel the beaver, be the beaver and come up with a great slogan to #WorshipTheBeaver. If it makes us laugh and fills us with beaver pride, you could win a Feminist Moon Weekend t-shirt and your slogan could be featured on signs at Beaver Canyon.
So get in touch with your inner (or outer) beaver and tweet your best #worshipthebeaver slogan to us @Portlandia. Want to be the first to know which lucky city gets to host the real Beaver Canyon. Follow the #WorshipTheBeaver hashtag on Twitter for all the details.
Due to the patriarchy, we must advise you to read the slogan contest rules: http://ifc.tv/NlRis5
Want the latest news from Portlandia? Like them on Facebook and follow them on Twitter @Portlandia and use the hashtag #portlandia.