Thanks, Internet: Now You Can Watch Portlandia's LACMA Discussion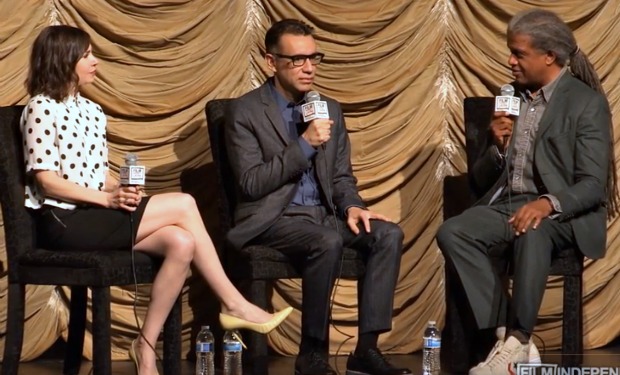 Posted by Melissa Locker on
If you hadn't heard, the world is round. That means that Los Angeles is extremely far from everything. And considering the traffic in the city, even if you live there you may not have been able to make it to Film Independent's Portlandia panel at LACMA.
Luckily we live in the age of the internet and thanks to Film Independent's mastery of the digital camera, we can all watch Fred and Carrie talk about the creative process in making Portlandia with Elvis Mitchell and take us behind-the-scenes of everyone's favorite sketch comedy series.
Want the latest news from Portlandia? Like them on Facebook and follow them on Twitter @IFCportlandia and use the hashtag #portlandia.