Portlandia: Jason Sudeikis Ruins Feminist Weekend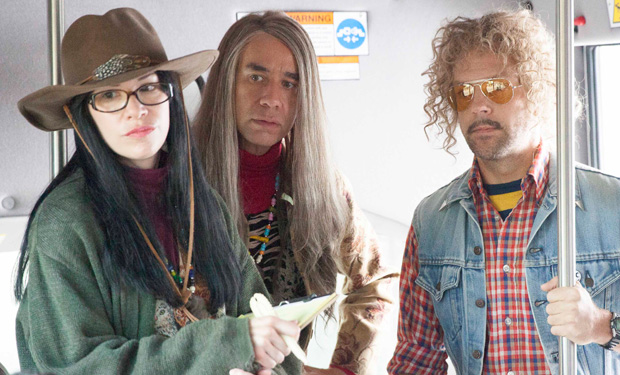 Posted by Melissa Locker on
Toni and Candace live in a world filled with maleness and the women have to battle the patriarchy at every turn, whether it's men trying to pull out money away from a cash register or an air conditioner repairman who insists on pointing his finger at them.
This week for the season finale, Toni and Candace just want to get away from all that male domination and revel with women in the light of the female moon. Is that too much to ask? Maybe.
Check out guest stars Jason Sudeikis and k.d. lang in this clip to see what happens and then tune in on Thursday at 10p for the season finale:
video player loading
.
.
.
Want the latest news from Portlandia? Like them on Facebook and follow them on Twitter @Portlandia and use the hashtag #portlandia.