Spend Earth Day with Portlandia's Sanitation Twins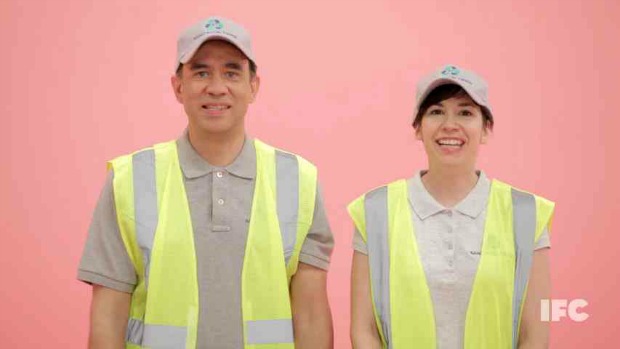 Posted by Melissa Locker on
Happy Earth Day! As you may guess, Portlandia treats every day like it's Earth Day, so when real Earth Day rolls around it's pretty much an all-day recycling and eco-terrorism festival with everyone separating their newspapers and plastics, coffee lids go onto the fuchsia bin (unless of course there's lipstick on the lid, then it goes into the rose-colored bin), lotion bottles, fingernail clippings, egg shells and whatever else it takes to help the city reach its goal of recycling at least three percent of the waste. The other 97 percent gets dumped into the ocean.
To help get you in the mood for reducing, reusing and recycling, we thought we would recycle a clip about the Sanitation Twins.
video player loading
.
.
.
Want the latest news from Portlandia? Like them on Facebook and follow them on Twitter @Portlandia and use the hashtag #portlandia.