Watch Toni and Candace Rally the Portland Trail Blazers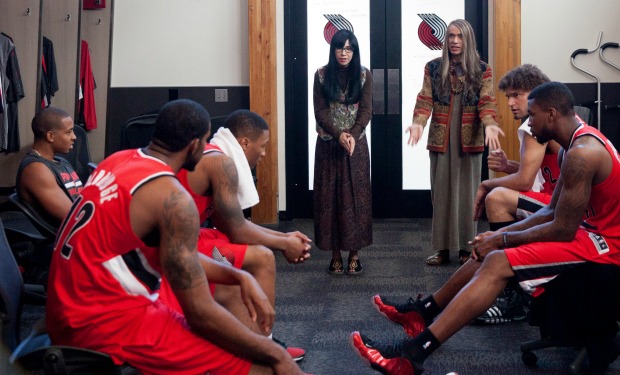 Posted by Melissa Locker on
You may not know this, but Women & Women First caretaker (ownership is so patriarchal) Candace is a trailblazer in her own right (as the first woman in Portland to wear jeans). That's part of the reason she has such an affinity for the NBA team, the Portland Trail Blazers. The Blazers' dance team, though, is a different story. Toni and Candace have many questions for the young women: Why are they doing a private dance in public? Why are they barely wearing anything? What's with all the finger pointing? They have no choice but to take their complaints straight to the top.
Watch the clip now and then tune in on Thursday at 10/9c to see the Blazers transform into the Portlandia Trail Blazers:
video player loading
.
.
.
Want the latest news from Portlandia? Like them on Facebook and follow them on Twitter @IFCportlandia and use the hashtag #portlandia.
Portlandia airs on IFC on Thursdays at 10/9c