It's Portlandia/Trail Blazers Twitter Take Over Madness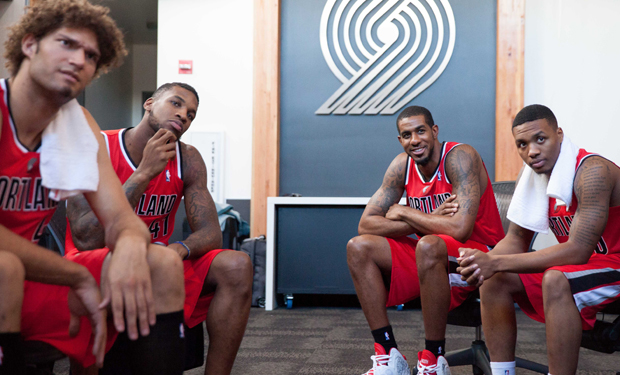 Posted by Melissa Locker on
Call your personal social media bandwidth manager and up your minutes, because TODAY, Portlandia will be taking over @Trailblazers to live tweet the first half of the Blazers' home game tonight.
Then TOMORROW, Thursday, April 10, the Trail Blazers will return the favor and take over the @Portlandia Twitter account to live tweet the new episode of Portlandia.
Follow along on Twitter via our new and improved Twitter handle @Portlandia and on @Trailblazers and use the hashtag #PortlandiaTrailBlazers.
Catch the full Portlandia episode on Thursday, April 10 at 10pm ET/PT only on IFC. Don't miss guest stars director Gus Van Sant, Paul Allen and The Portland Trail Blazers in this episode.