Season Finale! Portlandia Heads Out of Town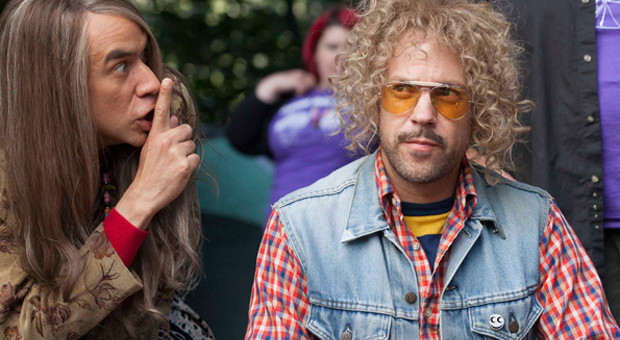 Posted by Melissa Locker on
The season finale of Portlandia airs this Thursday at 10/9c and for the last episode, we're bringing back one of our favorite guest stars: Jason Sudeikis.
Sudeikis won't be reprising his role as Portlandia's farmer-in-chief Aliki, though, so you'll need to tune in to see who he plays this time. (Think: Big wig. Not as in a business bigwig, but as in wearing a big wig.)
It's all happening this Thursday when the city of Portlandia tries to get away for the weekend to beautiful New Beavertown, Oregon. Toni and Candace lead a feminist retreat for women, Kath and Dave do their best to relax and Peter and Nance go on a walking tour of the town. Keep an eye out for guest star k.d.lang, too.
Want the latest news from Portlandia? Like them on Facebook and follow them on Twitter @Portlandia and use the hashtag #portlandia.