Trail Blazer Fever Takes Over on This Week's Portlandia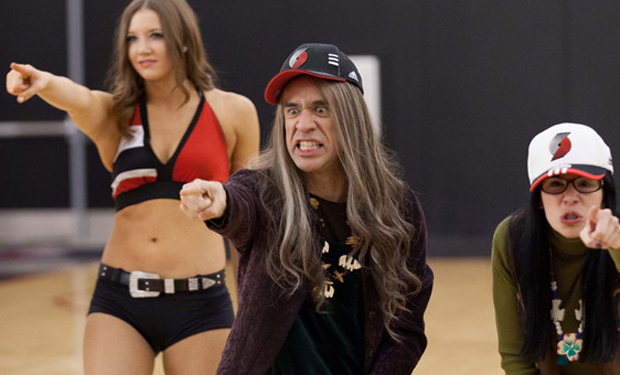 Posted by Melissa Locker on
You may know this already, but despite the gendered implications and patriarchal leanings of the saying, Toni and Candace are total ballers.
On this week's episode of Portlandia, though, they are stepping out of the feminist bookstore and heading to the NBA to show the Portland Trailblazers' dance team a thing or two. Plus, Joaquin makes a smoothie, Kickstarter videos compete at the Cant's Film Festival and Malcolm and Kris make their own clothing. This week's guest stars include filmmaker Gus Van Sant, Paul Allen and The Portland Trail Blazers.
Want the latest news from Portlandia? Like them on Facebook and follow them on Twitter @Portlandia and use the hashtag #portlandia.