Watch Fred Armisen Audition to Join The Flaming Lips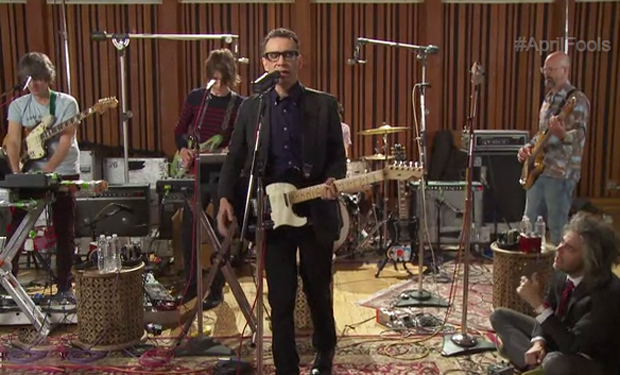 Posted by Melissa Locker on
Fred Armisen wants to join The Flaming Lips. While we know Fred likes to keep busy what with Portlandia and bandleader duties on Late Night with Seth Meyers, this is getting ridiculous.
In this new video for Funny or Die, the beloved weird rockers are looking for a new lead singer and über Lips fan Fred is dying for the job. He even brought his own guitar cable to the audition.
The Flaming Lips are almost as busy as Fred, as the sketch is one of four videos that they made with Funny Or Die for April Fool's Day, including a trailer for a Michael Bay disaster movie based on their album Yoshimi Battles the Pink Robots (which we would definitely watch).
Want the latest news from Portlandia? Like them on Facebook and follow them on Twitter @IFCportlandia and use the hashtag #portlandia.