Dan Savage Could Have Saved Fred and Carrie From Their "Disappointing Gay Man" Problem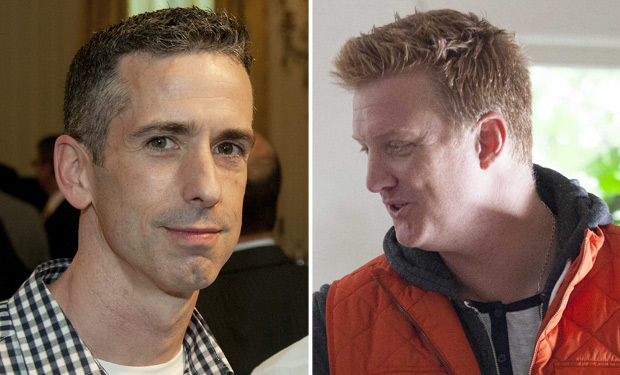 Posted by Melissa Locker on
Queens of the Stone Age frontman Josh Homme guest stars on tonight's episode of Portlandia.
In the clip, which you can see here, Fred and Carrie are disappointed that Carrie's brother (played by Homme) isn't a stereotypical gay man and that when he brings his new boyfriend to meet them, they don't redecorate the house or offer tips on accessorizing or even speak with a lisp.
If Fred and Carrie had only watched this video by sex advice guru Dan Savage (who also guest stars in tonight's episode) they could have saved themselves a lot of embarrassment about thinking people (gay or straight) should live up to stereotypes.
Tune in tonight at 10/9c to see Josh Homme, Dan Savage and, of course, Toni and Candace.
Want the latest news from Portlandia? Like them on Facebook and follow them on Twitter @Portlandia and use the hashtag #portlandia.