5 Monkees Songs That Are Impossible Not to Love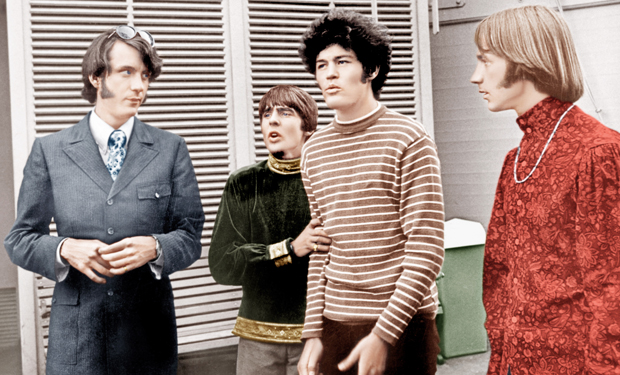 Posted by Melissa Locker on
Michael Nesmith of the Monkees guest stars tonight on Portlandia, which is as good a reason as any to take a trip down musical memory lane.
Here are 5 Monkees tracks sure to put a spring in your step, a smile on your face and give you something to listen to while you twiddle your thumbs and wait for the new episode at 10/9c:
5. "I'm a Believer"
---
4. "Daydream Believer"
---
3. "Pleasant Valley Sunday"
---
2. "Last Train to Clarksville"
---
1. "Steppin' Stone"
Want the latest news from Portlandia? Like them on Facebook and follow them on Twitter @Portlandia and use the hashtag #portlandia.