#Maxwell4Mayor: Make Your Own Portlandia Mayor Slogan for a Chance to Win Sweet Swag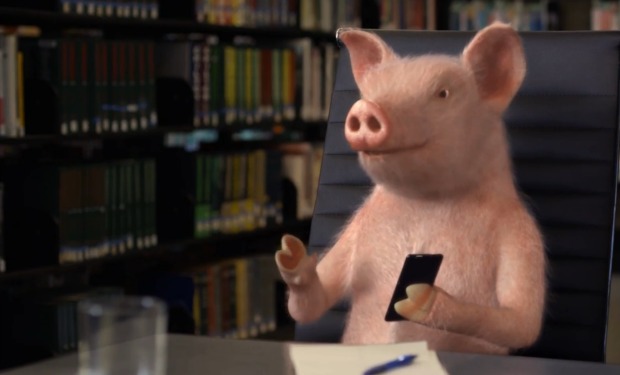 Posted by Melissa Locker on
Don't tell Kyle Maclachlan, but he may have some competition in Portlandia's next mayoral race.
Seems a little pig named Maxwell, who may or may not be local or organic, is throwing his pork-pie hat into the political ring and is running for Mayor of Portlandia. While Maclachlan is Mayor For Life, Maxwell does have a few genius notions, including massive brunch expansion.
Maxwell's brunch expansion idea got us thinking… what would be the perfect Portlandia mayoral slogan? Tell us what your mayoral slogan would be if you ran for mayor of Portlandia using the hashtag #Maxwell4Mayor on Twitter. One winner per week will win a Portlandia fleece jacket and one grand prize winner will win a Portlandia bike from Bike Republic.
Read the Official Rules here.
Want the latest news from Portlandia? Like them on Facebook and follow them on Twitter @IFCportlandia and use the hashtag #portlandia.
Portlandia airs on IFC on Thursdays at 10/9c