This Week on Portlandia: Celery Gets Served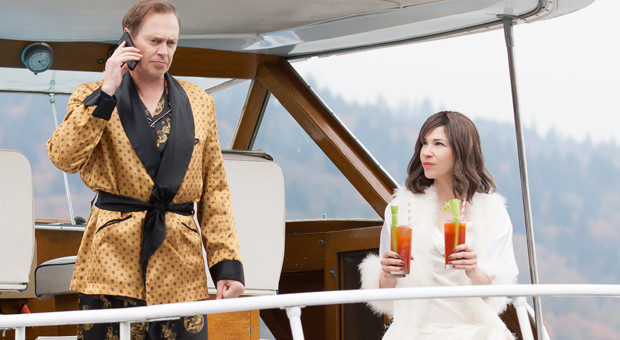 Posted by Melissa Locker on
Get ready to end your cele-bacy because on the new episode of Portlandia, celery is back.
Steve Buscemi stars as a celery salesman who is willing to go to great lengths to get celery back on the table. That's not the only vegetable that Portlandia is serving up this Thursday: 911 dispatchers assure callers that whatever their problem, beets are the cause. Plus, Carrie declares social bankruptcy and a fed up office worker wants to become a gutter punk. Guest starring Steve Buscemi, Jeff Goldblum, Kumail Nanjiani and Silas Weir Mitchell making the long-anticipated Grimm/Portlandia crossover a reality.
Portlandia airs on IFC on Thursdays at 10/9c.
Want the latest news from Portlandia? Like them on Facebook and follow them on Twitter @IFCportlandia and use the hashtag #portlandia.