Eco-Terrorists Take Over on the Next Episode of Portlandia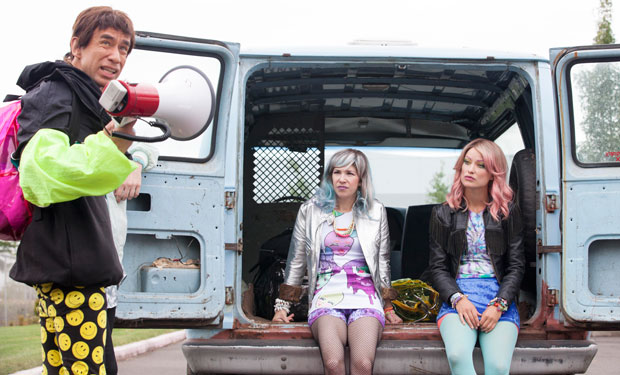 Posted by Melissa Locker on
Throw away your fur, swap your turkey for tofurkey and put on your favorite PETA t-shirt, because the new season of Portlandia continues Thursday at 10/9c and eco-terrorists are taking over the town. Or trying to, anyway.
In the next episode of Portlandia, Fred and Carrie and guest star Olivia Wilde play eco-terrorists protesting animal testing at a makeup company. It goes about as well as you think. Then, Bryce and Lisa "Rent it Out!", Toni and Candace hold a fundraiser, Dave helps Kath get a good night's sleep and Fred realizes that he missed hip-hop.
It's all happening in Portlandia and you're invited.
Want the latest news from Portlandia? Like them on Facebook and follow them on Twitter @IFCportlandia and use the hashtag #portlandia.
Portlandia airs on IFC on Thursdays at 10/9c