Bad Art, Great Comedy: Portlandia's Best Art Sketches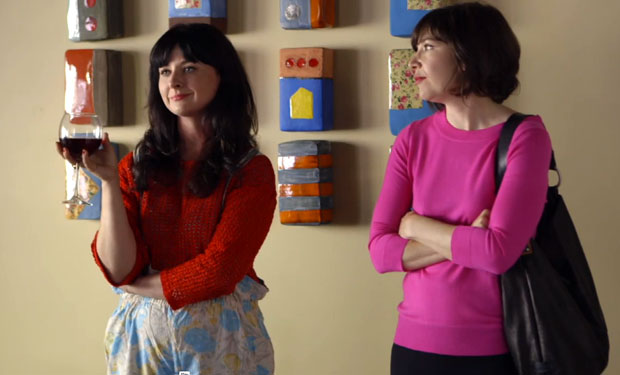 Posted by Melissa Locker on
March is all about two things: The new season of Portlandia and art.
With both the Whitney Biennial and the Armory Show taking over the art world this week, and the fourth season of Portlandia currently underway, we're taking a look back at some of the best art sketches we've seen so far on the show.
4. The best student art comes from an anti-corporate place:
video player loading
.
.
.
---
3. Looking for some art for your coffeeshop? The Bad Art, Good Walls shop has you covered:
---
2. Looking for a contemporary art project to challenge your personal paradigm? Portlandia has some ideas:
video player loading
.
.
.
---
1. Looking for an easy way to turn something into art? Put a bird on it!
Want the latest news from Portlandia? Like them on Facebook and follow them on Twitter @IFCportlandia and use the hashtag #portlandia.
Portlandia airs on IFC on Thursdays at 10/9c