Maya Rudolph Is Coming to Portlandia This Thursday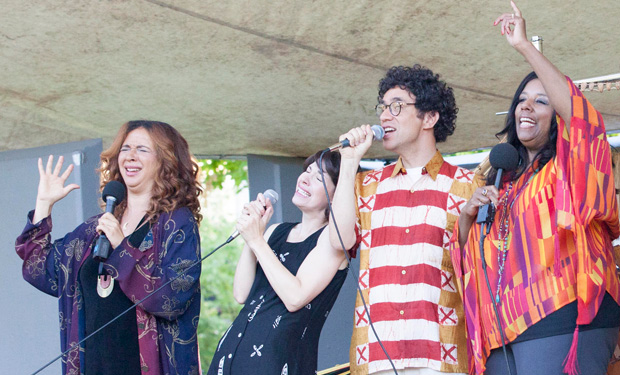 Posted by Melissa Locker on
It's music appreciation week on Portlandia!
While the residents of the city always enjoy a good tune or a gentle band battle, this week everyone's getting in on the act. Not only is Peter getting the old band, The Bahama Knights, back together (even though his ex-wife is the lead singer), but Fred has an idea for a music documentary. Then, Trudy and Craig produce a song and Carrie and Fred go home after a concert.
This week's guest stars are SNL legend Maya Rudolph, folk duo Tuck & Patti and Wilco's Jeff Tweedy.
Want the latest news from Portlandia? Like them on Facebook and follow them on Twitter @IFCportlandia and use the hashtag #portlandia.