Carrie and Seth Gush Over Fred on Late Night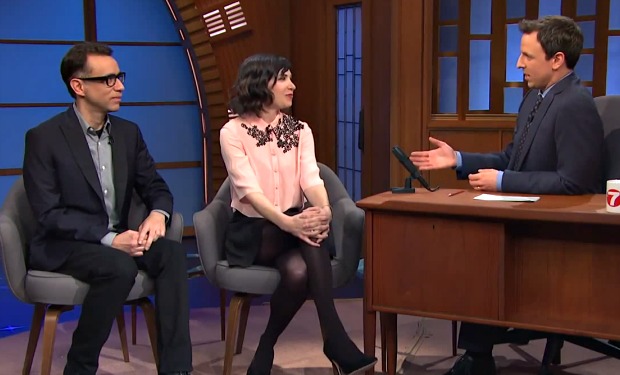 Posted by Melissa Locker on
Carrie stopped by Fred's other gig to stage a Portlandia-style, not-at-all-hostile takeover of Late Night with Seth Meyers.
Fred and Carrie revealed the secrets of filming Portlandia, the motivation behind some of the characters that populate the show and about how they will probably not lay on their death beds dreaming about all the salads they've eaten. Near the end of the segment, Carrie and Seth end up gushing over their mutual co-worker. So if you've ever wanted to see Fred get embarrassed, now is your chance.
Want the latest news from Portlandia? Like them on Facebook and follow them on Twitter @IFCportlandia and use the hashtag #portlandia.
Portlandia airs on IFC on Thursdays at 10/9c