Watch Celery Stalk New York City, Looking for Acceptance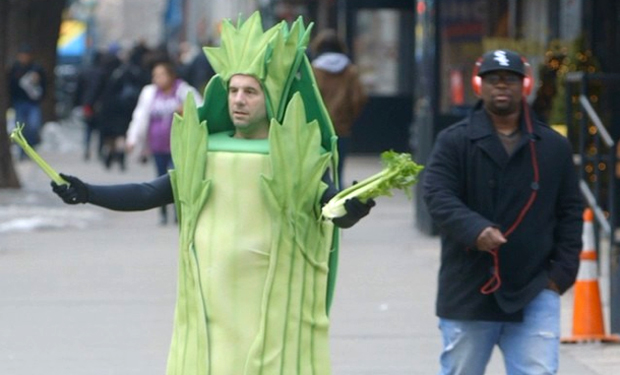 Posted by Melissa Locker on
We believe celery should be the new "it" vegetable. (It's crunchy, fibrous and delicious and deserves its day in the sun and the salad bar.) To help our case, we did the only logical thing and ordered up a giant celery suit and sent comedian Seth Herzog out into the mean streets of New York City to prove to the world that celery is just like you — it just wants love, acceptance and lifelong friendship. And maybe a little peanut butter smeared on it from time to time.
1.

2.

3.

Follow IFC on Instagram for more adventures in the life of celery.
Want the latest news from Portlandia? Like them on Facebook and follow them on Twitter @IFCportlandia and use the hashtag #portlandia.