10 Places in Portland You Won't Believe Exist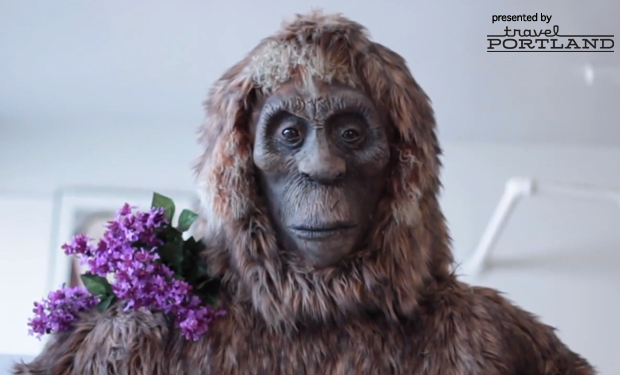 Posted by Melissa Locker on
While Portlandia features a lot of incredible places, the city of Portland has many more mysterious, wonderful and incredible spots. Here are just a few of the must-see destinations for the curious traveler:
1. The World's Smallest Park
Mill Ends Park is not only the world's smallest park, but also back in 1948 it was dedicated as the only colony for leprechauns west of Ireland.

---
2. Stark's Vacuum Museum
Opened in the '70s, this Portland attraction features historical oddities such as the Depression-era cardboard vacuum and a hand-pumped model from the 1800s.


Photo credit: Flickr
---
3. The Freakybuttrue Peculiarium and Museum
An emporium for the weird, creepy, rare, and just plain gross from Bigfoot to an alien autopsy to dried-scorpion topped ice cream this place has it all.
---
4. The Shanghai Tunnels
Under the city streets lie a series of tunnels that give a clue to Portland's criminal past. Able-bodied men were kidnapped and sent to work on boats presumably on their way to Shanghai.
---
5. The Woodstock Mystery Hole
No one knows where it came from but everyone agrees this hole, which is owned and operated by the Universal Church O' Fun, is very, very deep.

---
6. The Chocolate Waterfall
The 21-foot chocolate cascade located inside the Candy Basket is crafted from Italian marble and sculpted bronze, and spews an astounding 2700 pounds of chocolate from top to bottom.

---
7. Rimsky-Korsakoffee House
This eclectic coffee shop is known for its spooky feel, featuring such oddities as a coffin centerpiece and self-rotating tables.


This photo of Rimsky-Korsakoffee House is courtesy of TripAdvisor
---
8. Casa Diablo Vegan Strip Club
It's a strip club that caters to the ethically minded, so they are basically serving up irony on a plate.

---
9. The Green Microgym
Get lean while going green. According to their website, The Green Microgym uses "85% less electricity" than most traditional gyms.


Photo courtesy http://www.thegreenmicrogym.com
---
10. Jetliner Home in the Woods
In the woods outside the city center, a man has slowly transformed a 727 jetliner into his dream home. Visitors are welcome, but you have to hike into the forest to find the plane.
---
Read More:
– 10 Things Happening Right Now in Portland
– 10 Real Places Portlandia Fans Need to Check Out
Ready to visit the city everyone's been telling you that you'll love? Visit travelportland.com to find out what's happening now.