Meet Jason Polan, an Artist Drawing Portlandia One Sketch at a Time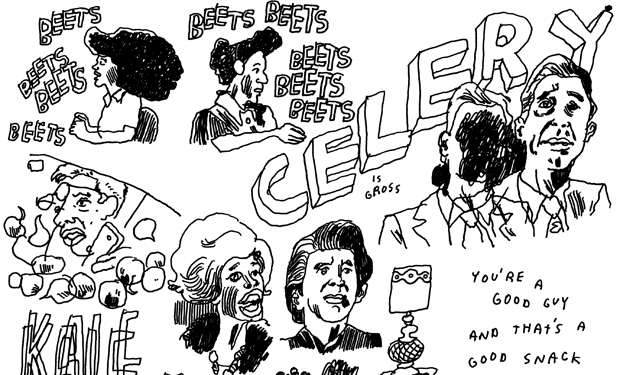 Posted by Vincent Genovese on
Humorless art is OVER. To celebrate the return of Portlandia, artist Jason Polan will be drawing highlights from each episode of the show's fourth season, which will be featured on IFC.com. Jason is known for his black-and-white illustrations, which have been featured in The New Yorker, The New York Times and many other publications. He's also made a name for himself by leading the Taco Bell Drawing Club – a group of artists who gather in Taco Bells around the country. IFC spoke with Jason about the Drawing Club, his upcoming illustrations and his mission to draw every person in New York.
1. What inspired you to start the Taco Bell Drawing Club?
I had been spending a lot of time drawing at Taco Bell, and I thought it would be fun to draw with other people there too.
2. What is it about Taco Bell that brings out your creativity?
The food maybe? Or the people that are there while I am drawing? Or the music that is playing? I bet it is a combination of those things.

3. Your mission is to draw everyone in NY. Sometimes you pick people at random, other times they specifically ask for one. Have you been surprised by a request?
People will usually mention a spot that is pretty normal, like a street corner in Manhattan near where they live, or a park where they sit while eating lunch. Somebody told me to draw a person at a place near the airport once, but I was kind of scared and didn't know how they were connected to the person so I didn't draw them. Most of the spots have been fairly normal, though, and I am usually pretty excited to go and try and find the person to draw them.
4. Did drawing every piece of art at the MoMA teach you anything about modern art – or art in general?
I hope so. I did the project twice. I think it taught me a lot about myself. How I look at things or how I deal with being in a crowded place or how long I can work on something with an ending I can see, but is pretty far away at the beginning. I enjoyed spending so much time looking at the collection. I also noticed a bit about how people look at art. How close they are to a piece or how long they look at it. There are different pieces in the museum that people tend to interact with in different ways. It is fun to watch the people (so many people visit the museum each day) and to look at the art. I love that museum.
5. How long have you been a fan of Portlandia?
Since the beginning!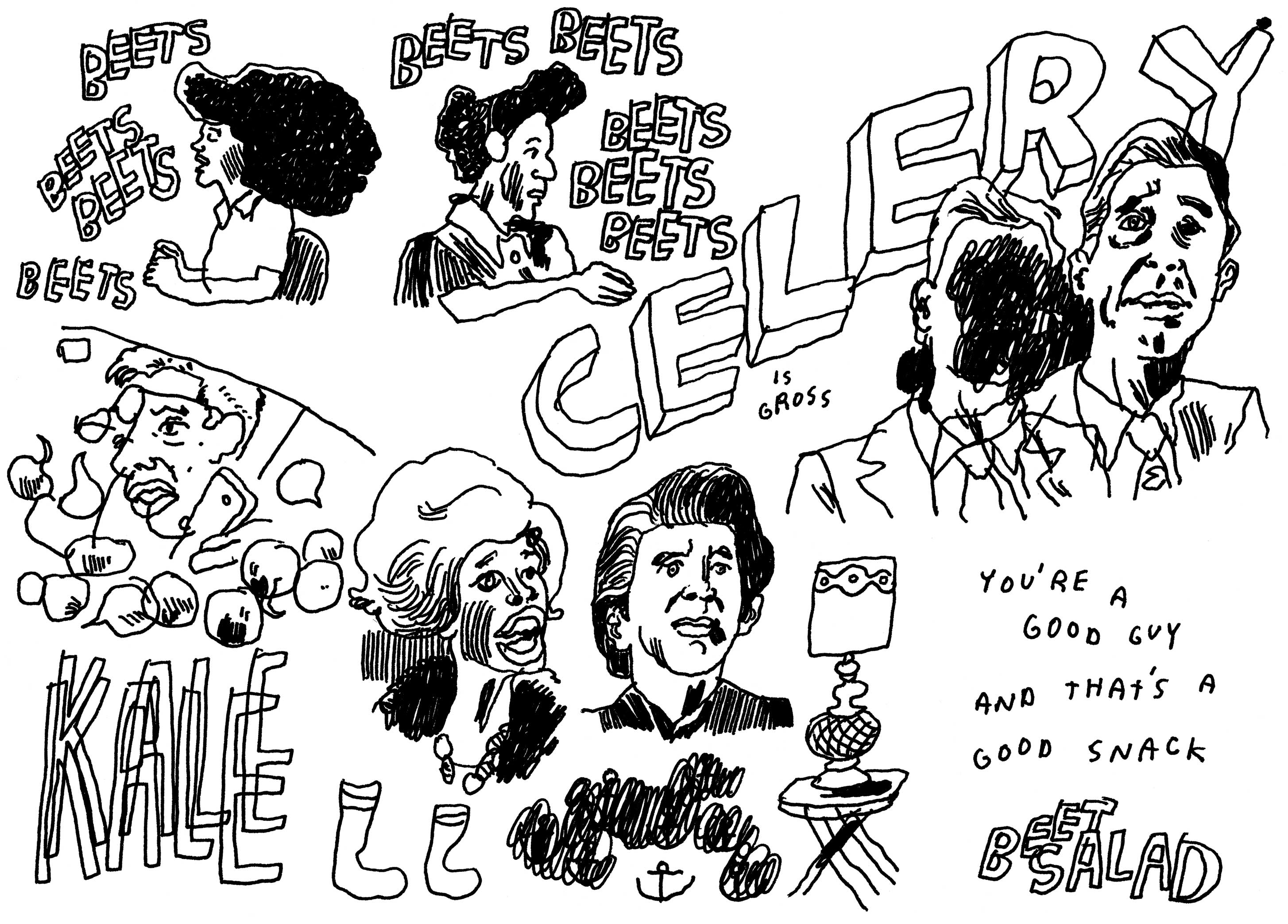 6. How do you plan on capturing the spirit of the show in your drawings?
I am not quite sure. I am working on the drawings right now and am having a lot of fun. There are particular things that I like drawing a lot of (hairstyles and the dogs in the Portland Pet Haven scenes) but I also like drawing random things that surprise me (venus flytraps eating bacon) and just random things in the background I like and hope other people notice too.
7. After you draw everyone in NY, and recap Season 4 of Portlandia, what will your next artistic mission be?
I will probably take a nap or go on a vacation to Miami.