Fred Armisen Gets Teased About Playing Joy Behar on The View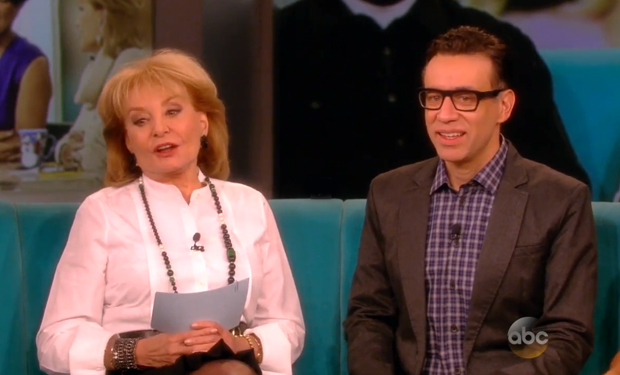 Posted by Melissa Locker on
Fred Armisen stopped by The View to talk about all the exciting things happening in his world, but most of all to talk about the fourth seasons of Portlandia, which returns for a whole new season tonight at 10/9c.
While Sherri Shepherd teased him about out-Joy Beharing Joy Behar, and Jenny McCarthy offered to set him up with her sister, Fred also managed to get in a few words about his new role as bandleader on Late Night with Seth Meyers, his turn on Modern Family and hanging with Barbara Walters at Howard Stern's birthday party:
Want the latest news from Portlandia? Like them on Facebook and follow them on Twitter @IFCportlandia and use the hashtag #portlandia.
Portlandia returns to IFC on Thursday, February 27, 2014 at 10/9c