Before you plan your trip to Portland, we thought you might want to educate yourself on the day-to-day activities of the locals. That way, when you arrive, you can fit right into the city. To help, we've put together a snapshot of what is happening in Portland at any given moment of the day:
1. An epic brunch line is being formed
---
2. Locally-brewed, craft beer is being poured in a bar

Photo credit: pyzata/Shutterstock
---
3. A hemp milk latte is being made
---
4. Someone is separating their recycling
---
5. Free-range chicken eggs are being collected from backyard coops
---
6. Someone is asking, "Is it local?"
---
7. A waitress is confirming that a muffin is gluten free, nut free, vegan and organic

Photo courtesy ChameleonsEye/Shutterstock
---
8. Someone is listening to Sleater-Kinney
---
9. A clown collective is planning a protest at the farmer's market over public composting cutbacks
---
10. Interesting, and possibly illegal, fashion decisions are being made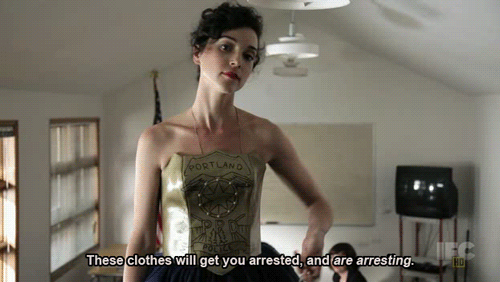 ---
Read More:
–
10 Places in Portland You Won't Believe Exist
–
10 Real Places Portlandia Fans Need to Check Out
Ready to visit the city everyone's been telling you that you'll love? Visit travelportland.com to find out what's happening now.