Celebrate the Return of Portlandia in Austin with Urban Outfitters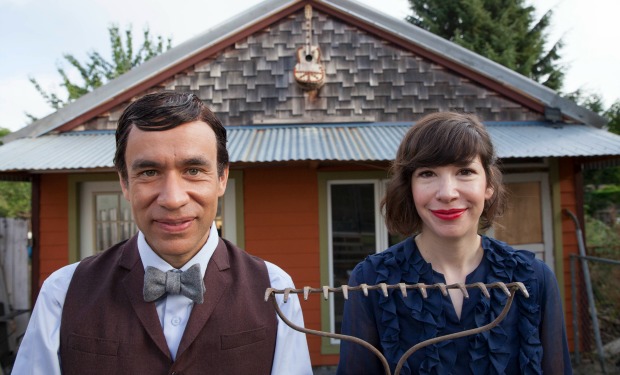 Posted by Melissa Locker on
Portlandia is coming back to IFC and Urban Outfitters is throwing a sweepstakes to celebrate. Before the show's fourth season kicks off on Thursday, February 27, 2014 at 10/9c, enter for a chance to win some big prizes courtesy of IFC and Urban Outfitters.
You could win:
A trip for two to Austin.
Two passes to a festival in Austin.
Invitation to an exclusive Portlandia panel discussion featuring the show's stars Fred Armisen and Carrie Brownstein
A $2,000 Urban Outfitters gift certificate
Access to the Urban Outfitters backlot showcase
No purchase necessary. The Urban Outfitters x Portlandia Sweepstakes ends on Feb. 12, 2014 so enter now.
For rules and the terms and conditions of the sweepstakes click here.
Want the latest news from Portlandia? Like them on Facebook and follow them on Twitter @IFCportlandia and use the hashtag #portlandia.
Portlandia returns to IFC on Thursday, February 27, 2014 at 10/9c