Join Fred & Carrie for an Evening at the 92nd St Y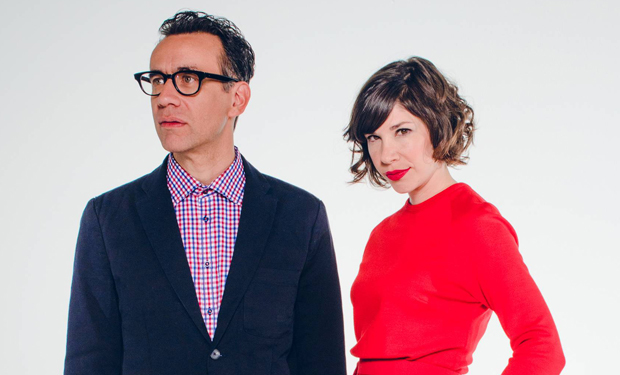 Posted by Melissa Locker on
A few days before the fourth season of Portlandia kicks off, Fred and Carrie will be heading to New York's 92nd St Y for a fun-filled evening and you're invited.
Grab tickets to the event here and we will see you on Tue, Feb 25, 2014 at 8 pm as Fred and Carrie talk about the new season, their creative process, and the unique careers that brought them together to make everyone's favorite sketch comedy show. There will be an audience Q & A and a chance to pick up their new book – The Portlandia Activity Book – with a book signing to follow. Can't make it to New York but have burning questions for Fred and Carrie? Leave questions here and they will be asked during the Q & A.
Want the latest news from Portlandia? Like them on Facebook and follow them on Twitter @IFCportlandia and use the hashtag #portlandia.
Portlandia returns to IFC on Thursday, February 27, 2014 at 10/9c