Women of Real Feminist Bookstore to Live Tweet Super Bowl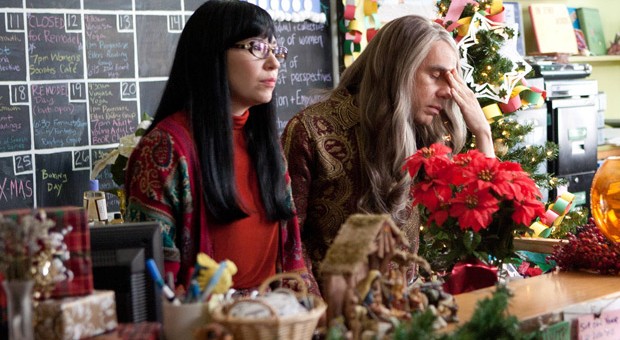 Posted by Melissa Locker on
Whether you are rooting for the Denver Broncos or the Seattle Seahawks, tailgating or watching from the couch, serving Budweiser or local microbrews, there is one thing we can all agree on: To make the Super Bowl 1000% more enjoyable, follow @IFCportlandia on Twitter as the women from In Other Words bookstore live tweet the action.
The women behind the feminist bookstore that inspired Portlandia's Women & Women First will be taking over the show's Twitter feed on Sunday to broadcast their unique take on all things football. Tune in to @IFCportlandia while you watch the big game. No vagina pillow necessary.
Want the latest news from Portlandia? Like them on Facebook and follow them on Twitter @IFCportlandia and use the hashtag #portlandia.
Portlandia returns to IFC on Thursday, February 27, 2014 at 10/9c