The Citizens of Portlandia: Ashby Lee Collinson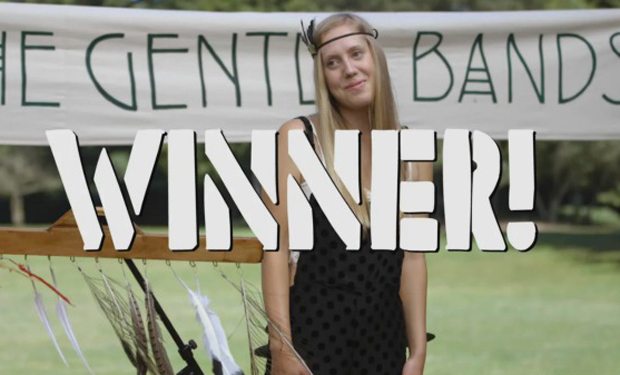 Posted by Melissa Locker on
Meet Ashby Lee Collinson, one of the "Citizens of Portlandia." We are highlighting some of the familiar faces from the show in order to prove once and for all that Portlandia is not a documentary.
You may recognize Ashby from that time she won the Battle of the Gentle Bands or when she used to be a sister-wife at The Farm or maybe when she worked at that vintage clothing store:
When Ashby isn't crying over the death of Aliki, she is a videographer, editor and artist with a cable access TV show called Experimental Half-Hour. She also has a popular series called Princess Dies, which stars Ashby as an ephemeral entity with a weather balloon tied to her ponytail and has featured Fred Armisen:
Experimental ½ Hour – Episode XXIII: Princess Dies (Ep 3) & Thrones from Experimental Half-Hour on Vimeo.
For more about Ashby, head to her website.
Want the latest news from Portlandia? Like them on Facebook and follow them on Twitter @IFCportlandia and use the hashtag #portlandia.
Portlandia returns to IFC on Thursday, February 27, 2014 at 10/9c