And the Winner of the Portlandia Underdog Contest Is…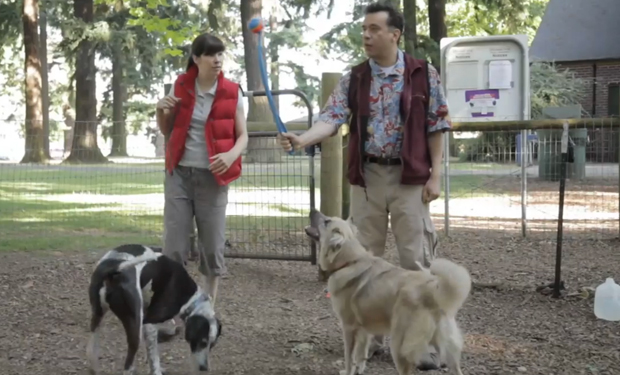 Posted by Melissa Locker on
Attention Portlandia fans and/or dog lovers: We'd like to introduce you to Ellie – a lovable Boston Terrier from Philadelphia. Take a good look at that little face and the happy grin she's sporting (despite undergoing a recent operation) and then keep your eyes peeled for Ellie on Season 4 of Portlandia, because after a thorough search of thousands of pups, the winner of Portlandia's Underdog Sweepstakes has been chosen! Ellie won our hearts, our contest and a walk-on role during the upcoming season of Portlandia.
Congratulations, Ellie! We promise not to put you to a pole like a stripper!
video player loading
.
.
.
Want the latest news from Portlandia? Like them on Facebook and follow them on Twitter @IFCportlandia and use the hashtag #portlandia.
Portlandia returns to IFC in early 2014